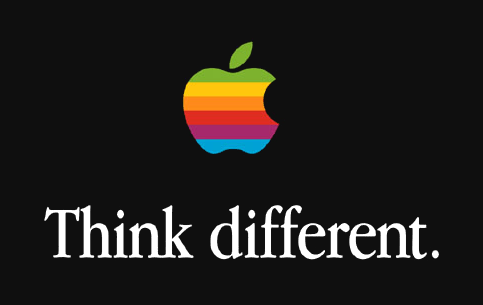 Digital Media creativity in 2012 is bigger than ever and the leading tool for the UK's digital creatives remains the Apple Mac platform. To that end Epson appear keen to ensure they don't miss out on this very important corner of the market and have release apple MAC software for their fantastic automated disc publisher the Epson DiscProducer. Available as printer only or print and burn with varied options the software is available for the following MAC OS platforms.

Mac OS X 10.6.8 "Snow Leopard", Mac OS X v10.7.3 "Lion"
The Epson Disc Producer is available here
Here's the full press release from EPSON:
Epson Discproducer now compatible with Mac OS X
Free software download enables Mac users to enjoy
high-quality disc burning and printing
xx June 2012 – Epson makes its popular DiscproducerTM range available to Mac users with the release of its new Mac OS X-compatible Discproducer software, Total Disc Maker Version 1.0. The success of the Discproducer range and the growing demand for Mac-compatible CD/DVD publishing solutions led Epson to develop the software, which registered Discproducer owners can download for free at https://download.epson-biz.com from 1 July 2012.
Leonard Beckmann, product manager at Epson Europe, says: "We are delighted to offer Mac users exactly the same Discproducer features that Windows users already enjoy, including fully-automated CD and DVD production, accurate burning, and high-quality, 6-colour printing. As one set of ink cartridges can produce over 1,000 fully-covered discs, the Discproducer is an economical choice for a variety of businesses and applications, including creative agencies, music and video production, pre-press, arts, education, duplicators and corporations."
Total Disc Maker 1.0 supports the following:
Epson

Discpoducer

models: PP-50, PP-100, PP-100AP
Mac OS versions: Mac OS X 10.6.8 "Snow Leopard", Mac OS X v10.7.3 "Lion"
CD/DVD formats: all major standard formats for data, music, video
Image formats: AI (Illustrator: PDF-compatible formatted), Adobe PDF, BMP, PNG, JPG, TIFF
Audio formats: WAV, MP3, AIFF, AAC

Barcodes

types: EAN 8/13, ITF, Code39, Code128, NW-7, PDF417, QR
Auto insert fields: date, time, data size, volume label, counter
File systems: ISO9660,

Joliet

, UDF(1.02), UDF Bridge, HFS+
Languages: English, German, French, Spanish, Italian, Japanese
Registered Discproducer owners can download Total Disc Maker Version 1.0 free of charge at https://download.epson-biz.com from 1 July 2012. The software will be included with any purchase of an Epson Discproducer PP-50, PP-100 or PP-100AP from approximately July 2012 onwards.