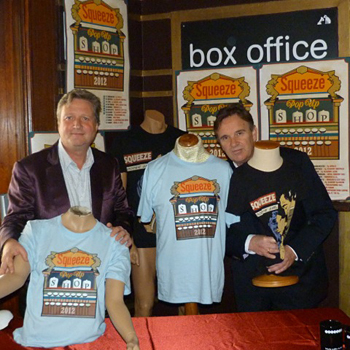 Yes, this week we have been very happy to supply famous London band Squeeze with a series of daisy chain duplicators from the StorDigital Link Tower range. Glen Tilbrook, of Squeeze explained that the units would be used to create instant CDs of the evenings show and will include the first new songs from the band in 14 years. The limited edition discs will be available at the end of each show, alongside other merchandise offered by way of a ppop up squeeze shop.
Obviously as CD-writer.com we are very proud to be supporting Squeeze on their tour and wish them every success with their LIVE duplication experiment.
Here's a link to the StorDigital LinkTowers chosen by the band.
To find out how CD-writer.com Ltd can help your band call us today on 020 8293 0777.