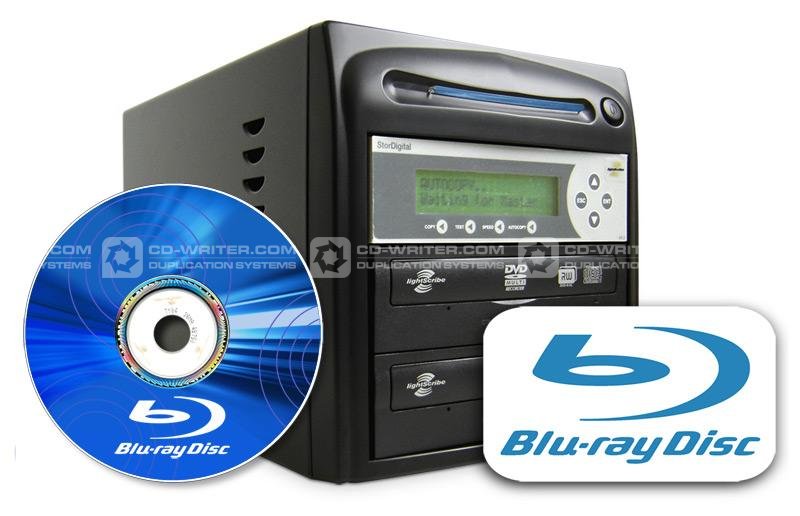 StorDigital's best selling range of tower duplicators can copy DVD CD and Blu-Ray media from a range of sources. Options includes copying from Host PC, Network, Card Media and USB devices. You can even copy protect your copied DVD Video content. No other range of duplicators on the market delivers a richer range of functions at a price that is more affordable than the competition. Find out more here.
For a limited period only we are running new pricing on the full range of StorDigital Blu-Ray duplicators. Available with from 1 to 11 Blu-Ray targets there is an option for all sizes of production requirement. Every Blu-Ray duplicator features the latest high speed Blu-Ray burners from Pioneer and come with a back to base warranty for parts and labour. Blu-Ray tower copiers will copy Blu-Ray, DVD and CD in the full range of formats including dual layer.
Thinking of upgrading your tower duplicators? Well, think StorDigital and think Blu-Ray.