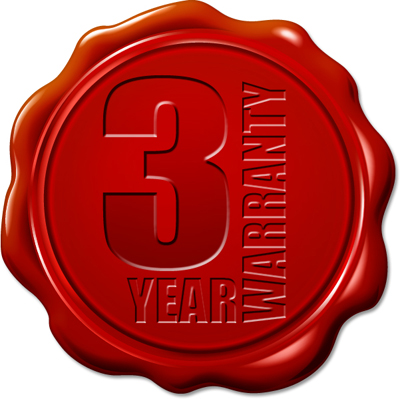 As part of their continued drive to exceed customer expectations StorDigital Systems have now introduced a 3 year warranty package for their range of DVD Copier systems. The new warranty extends the existing 1 year labour warranty to an amazing 3 years, offering the user peace of mind that their investment will be supported long into the future. StorDigital CD, DVD, Blu-Ray and Flash Media duplicators already offer exceptional value for money ensuring that that StorDigital is one of the biggest selling duplicator brands in the UK.
Here is a snippet of a recent StorDigital Press release:
StorDigital is an own-brand product range from CD-writer.com (The UK's leading specialist suppliers in Digital Media solutions since 1999). We have first hand experience in the cd/dvd duplication industry and have been providing high quality products and customer service for over 10 years. StorDigital duplicators use only the highest quality components. We don't take short cuts and all of our products come with a money back guarantee. Each unit is hand built by highly skilled and fully trained engineers in our dedicated facility based in Greenwich, South East London
The StorDigital duplicator range is the most comprehensive in the market place and has been developed to meet the demands of our diverse range of customers. StorDigital duplicators offer unsurpassable degrees of quality and service thanks to strict quality assurance measures we have developed and implemented over the years. To date we have sold in excess of 14,000 StorDigital duplicators and are a world-wide known and trusted brand. We offer tower duplicators that can print, connect to PCs, add copy protection, are network connectable and can read from card media.
Our duplicators are better because we use better cases, better controllers, better power supplies, and the best drives. We also follow strict quality assurance measures to ensure that all of our duplicators are built to the same exact high standard, time after time.
Do not be fooled by over-rated and under-experienced companies who sell lower quality products backed up by poor overseas support. StorDigital and CD-writer.com Ltd is a home grown British business. We are proud of our products, our staff, our company and our customers and we are totally dedicated to giving our customers value for money and the highest quality products.
A few £££'s saved at the time of purchase can cost a great deal more in lost production, greater expense from an increased number of failed discs, and lost personal time spent chasing off/shore or inadequate technical support.
So if you are looking for a high quality duplicator that has been designed and manufactured to the highest standard, backed up by professional UK based technical support then choose StorDigital, the name to trust in duplication.
The new 3 year warranty comes as standard on StorDigital Premium Tower Duplicators, LightScribe Duplicators and other DVD and CD Duplicators across the range.
Call StorDigital Systems or CD-writer.com Ltd on 020 8293 0777