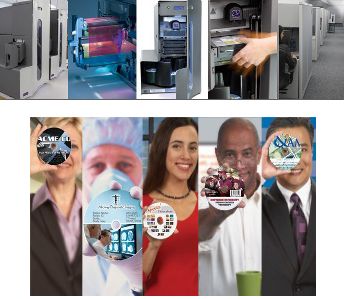 Rimage have extended their disc publisher trade in offer to include 5400, 6100, 7100 and 8100 models. This means if you are looking to upgrade your disc production facility then a Rimage Producer solution is now more affordable than ever. The maximum rebate achievable is £3695 which is discounted (against a publisher trade-in) when purchasing an 8100N model.
The trade-in offer plan has already proved popular for CD-writer.com customers purchasing the Rimage 5400N twin drive desktop solution with intergrated Everest Thermal Printer. It's great news that the deal is now extended accross the range.
Trade In and Get Cash Back  
With trade in cash back values of up to £3,695* for any competitive disc publishing systems or an existing Rimage  disc system when they buy a new Rimage Professional range unit! 
Rimage Producer Trade-In Value
5400N £1,652.17
5400N with 1 Year onsite warranty £1,956.52
6100N £1,305.00
7100N £2,390.00
8100N £3,695.00
To find out more how you can benefit from this limited time offer, call the CD-writer.com sales team on 020 8293 0777.