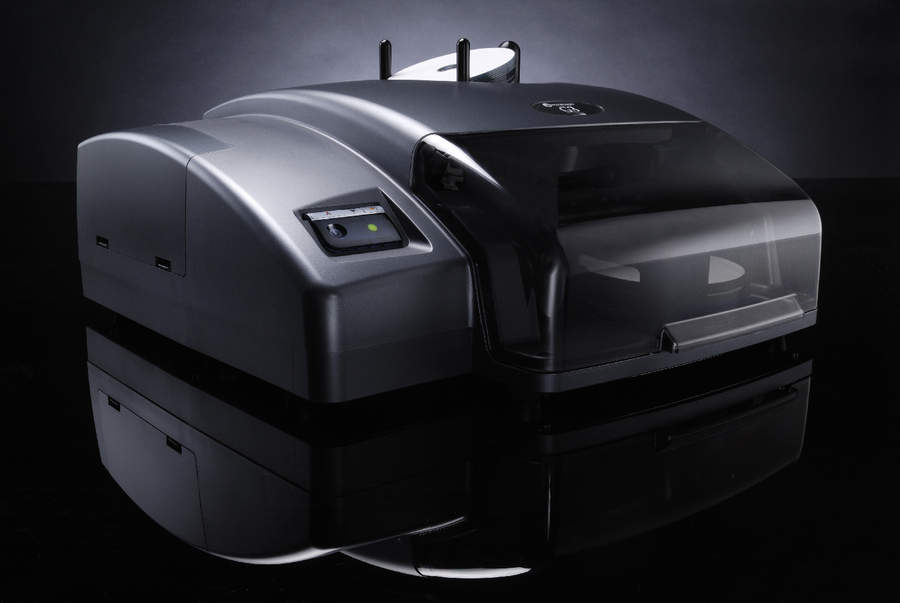 Microboards Technology was founded in Japan many years ago. The company grew fast thanks to an rapidly growing market and a range of products that ticked the boxes for people looking to start producing their own CD products. The range quickly grew to support DVD product and more latterly Blu-Ray and Flash media devices like SD card duplicators.
But MicroBoards didn't become this successful by accident. Their customers appreciate their strong and well built machines as well as the low costs of the inks used for the printers. Another characteristic of MicroBoards products is their very fast output.
Since the company offers items for every level of production, it's very attractive not only for companies, but also for private individuals and home users to invest in a MicroBoards duplication system. So no matter if you're a garage band and want to spread your music or a big marketing company – MicroBoards has the right product for you!
They offer a wide range of CD publishers and printers, such as the Print Factory 3 Printer or the G3 Disc Publisher.
At CD-writer.com we have enjoyed a long relationship with MicroBoards and have always been very pleased with the quality of their products and the professionalism of their service. But we don't just sell Microboards products, we use them too. Presently we run a compliment of Print Factory 2 printers that have lasted for around 8 years, and a PrinfFactory Pro printer that we have been using every day for around 3 years. The difference between MicroBoards and comparative units, is the build quality. When you open up a PrintFactory Pro you can see that the device is made to last, with durable components and clever design.
Don't forget that the prices on a wide range of MicroBoards products have been slashed for the summer so now is the time to buy. So, if you are looking to upgrade your exiting production facility, or start producing your own discs then be sure to talk to us about how Microboards Technology might work for you. Call us on 0208 293 0777 to make an arrangement for a demo. See the full range of MicroBoards Products here