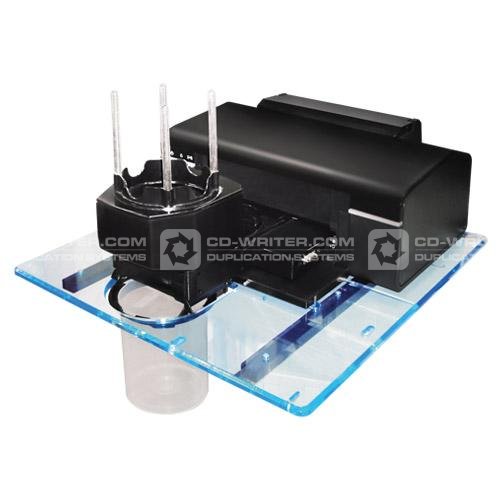 CD-writer.com customers who require high quality automated disc printing can now benefit for a revolutionary new solution made available by StorDigital Systems. The new DiscJet 50 autodisc printer compromises of 2 components including a disc loader and an epson inkjet printer.
Unlike other dedicated disc printers, the DiscJet uses a standard epson disc printer as a consumable part, meaning that it is considered a component of the whole device that can be replaced as it suffers wear and tear. By allowing the printer engine to be exchanged in this way customers can be sure that they are always achieving the highest level of service from their DiscJet device, without the headache of high maintenance bills. If the printer suffers from wear and tear and need to be fixed then it can simply be swapped by purchasing a replacement print engine.
What's More the StorDigital DiscJet auto disc printer can support a continuous ink system meaning you can get more prints for your pounds. To find out more about the revolutionary DiscJet autodisc printer from StorDigital Systems visit CD-writer.com (priced around £699 plus vat).