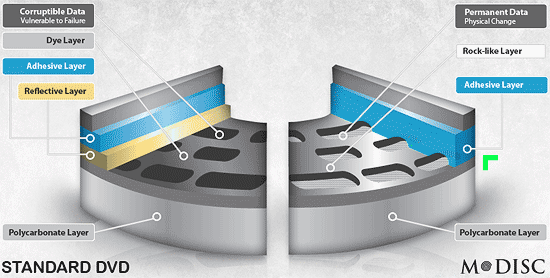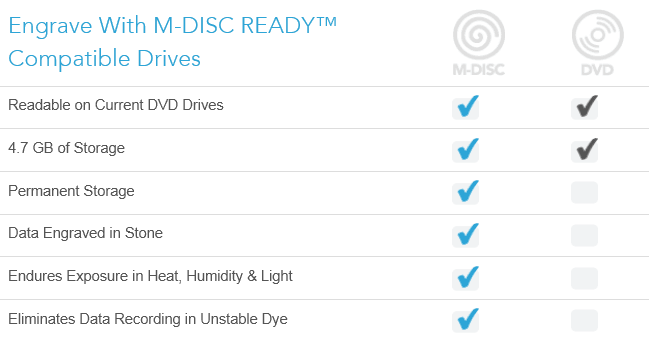 We are now supply a range of enhanced M-Disc Digital Archive Duplicators from leading UK duplication technology supplier StorDigital. The M-Disc duplication towers use a new form of burning technology that actually etches the data into a rock like substance with actually pits and grooves. Normal optical disc formats use an organic dye layer that will eventually degrade over time.
StorDigital M-Disc duplicators allow owner operators to record data that will remain uncorrupted for a lifetime, when stored and handled appropriately.
To see the new range of M-Disc Duplicators go here.